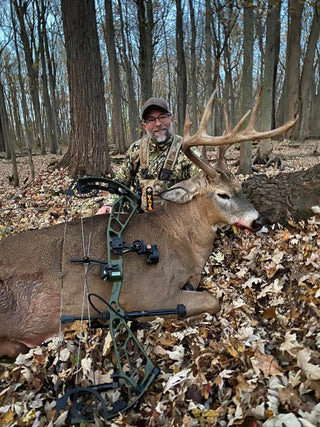 About us
Born and raised on a farm in Central Pennsylvania, Michael was destined to follow his passion for the outdoor life. Deer season was an actual holiday in his home state, so it was inevitable that he would maintain a love of the outdoors for the past 36 years. Michael's main focus is on archery hunting whitetails, but he's also hunted throughout North America for many different species. As an avid hunter and a US Army veteran, Michael is no stranger to coffee as a means of keeping his drive alive on a daily basis.
Buck Nuts Coffee Company started with a few crazy deer hunters as a simple joke; "Hey, what if there was a coffee company called Buck Nuts?!" This joke became an idea, and the idea became a reality! Hunting, fishing, and everything involving the great outdoors are in our DNA! And no one appreciates a REALLY good cup of coffee more than we do!
We've teamed up with the best coffee roaster in Western NY. Our beans are roasted to order in small batches which guarantees you'll receive fresh, superb-tasting coffee.